About Us
At Sahar Allure Med Spa, our goal is to help you look and feel your absolute best by providing you with industry-leading medical advances and anti-aging services.  Whether you are searching for high-quality facial treatments to restore youthful vitality to your complexion, curious about dermal fillers and injectables, or you are interested in laser hair reduction … our team of aesthetic medical professionals are here to help!  We are happy to consult with you to better understand your skincare goals so we can develop a customized treatment regimen tailored to your specific needs.  We believe in result-driven treatments & effective products to achieve optimal results.  We stand behind our work, and know the results speak for themselves.
Who We Are
WHAT WE DO
Sahar Allure Med Spa offers cosmetic procedures for discerning clients who are looking for immediate, natural results. We enhance your unique beauty through specialized med spa treatments that help you to look like a more rested, glowing, youthful version of yourself!
Meet Dr. Daniel Linares
Dr. Linares has been practicing medicine in New York and California since 2005, and is board certified in Family Medicine. He currently runs Urgent Care at Vermont, a large clinic in East Hollywood in the city of Los Angeles where, he offers Primary Care, an Urgent Care Center and X-rays.
As a frequent guest on various media outlets, he has become a trusted and influential voice in the community. His advice and interviews are featured through his social media pages, YouTube channel and during his weekly segment on radio show "El Bueno la Mala y el Feo" on 101.9 FM, a weekly column on SiempreMujer and through his contributions on Telemundo.com/Lifestyle.
Dr. Linares also has extensive training in cosmetic procedures and is certified in Anti-Aging Medicine as well as Medical Weight Loss.In addition, Dr. Linares has medical privileges at the Hollywood Presbyterian Hospital and St. Vincent Medical Center where he manages his hospitalized patients.
Dr. Linares is also the founder of ZanaLife, a nutritional supplement company. The purpose of Zanalife is to create awareness of not only living but living life healthily and fully; to create awareness in relation to our environment with our body and how to achieve a better quality of life. In addition, Dr. Linares also found VIAPROMEDS, a lifestyle medicine product line for men with intimacy problems such as erectile dysfunction, premature ejaculation, genital herpes or hair loss.
Dr. Linares began his studies in medicine in 1996 at the Autonomous University of Guadalajara in Mexico after finishing his last year at New York Medical College in 2000. He began his post-medical training in General Surgery at Westchester Medical Center in Valhalla, NY, where he also acquired over three months of experience in Plastic Surgery. He then continued his Family Medicine training at the St. Joseph's Medical Center hospital, Yonkers, NY where he finished in June 2005.
Meet Sahar Alnsour RN
Sahar Alnsour graduated in 2009 from CalState SanBernardino with a degree in BSN. RN. She is a seasoned medical professional who has worked in the medical field for over 10 years. After working as a cardiac nurse at Riverside Community Hospital in California for 5 years, she moved into a management position in the Medical Aesthetics Industry.
Sahar has extensive knowledge in the Laser Cosmetic Field, making her an expert consultant for all Skincare needs and Anti-aging Treatments such as Neurotoxins and Dermal Fillers. She not only has been trained in multiple laser systems, but has received extensive training from both Allergan and Galderma Aesthetics. With a passion for promoting individual self-worth, Sahar has made it her mission to keep up with the latest technology, offering the most advanced services and listening to her clients on how to improve their sense of overall well-being. Sahar is proud of her team at Sahar Allure Med Spa and confident in their superior ability to provide unparalleled excellence.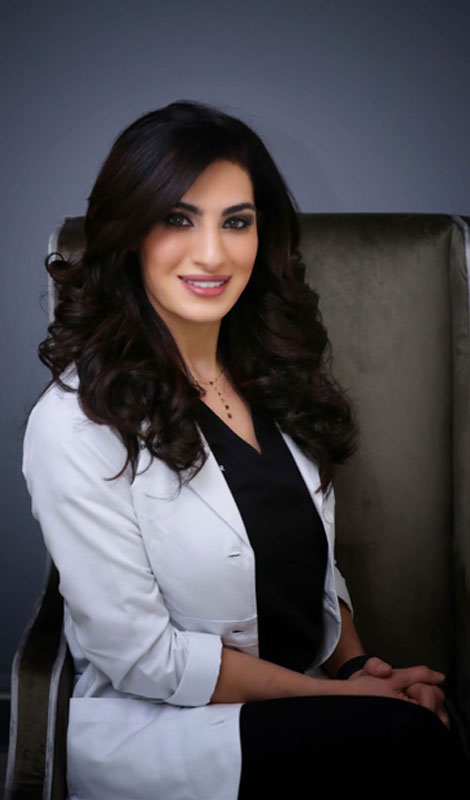 Meet Juliane Clinedinst RN
Juliane is a nurse injector at Sahar Allure Med spa. Juliane started her nursing career in the Neonatal Intensive Care unit where she devoted her time and education to sick premature babies. In 2016 Juliane was introduced to the aesthetic nurse field working as a nurse at a dermatology office. After working as a NeoNatal intensive care nurse for the last 8 years, her passion for skin care has grown so much that she decided to devote her entire career to it. Her training includes aesthetic injections, skin care, lasers and IV infusions. As an aesthetic nurse, Juliane's goal is to help women and men become the most confident versions of themselves.
Meet Sarah Said RN
Sarah Said is an accomplished graduate from West Coast University with a passion for aesthetics and helping people look and feel their best. She is excited to pursue her career as an aesthetics nurse and is committed to providing her patients with the highest level of care. She is enthusiastic about helping everyone  achieve their goals and is eager to provide a safe and comfortable environment. Sarah's dedication and hard work will ensure that her patients receive individualized attention and care.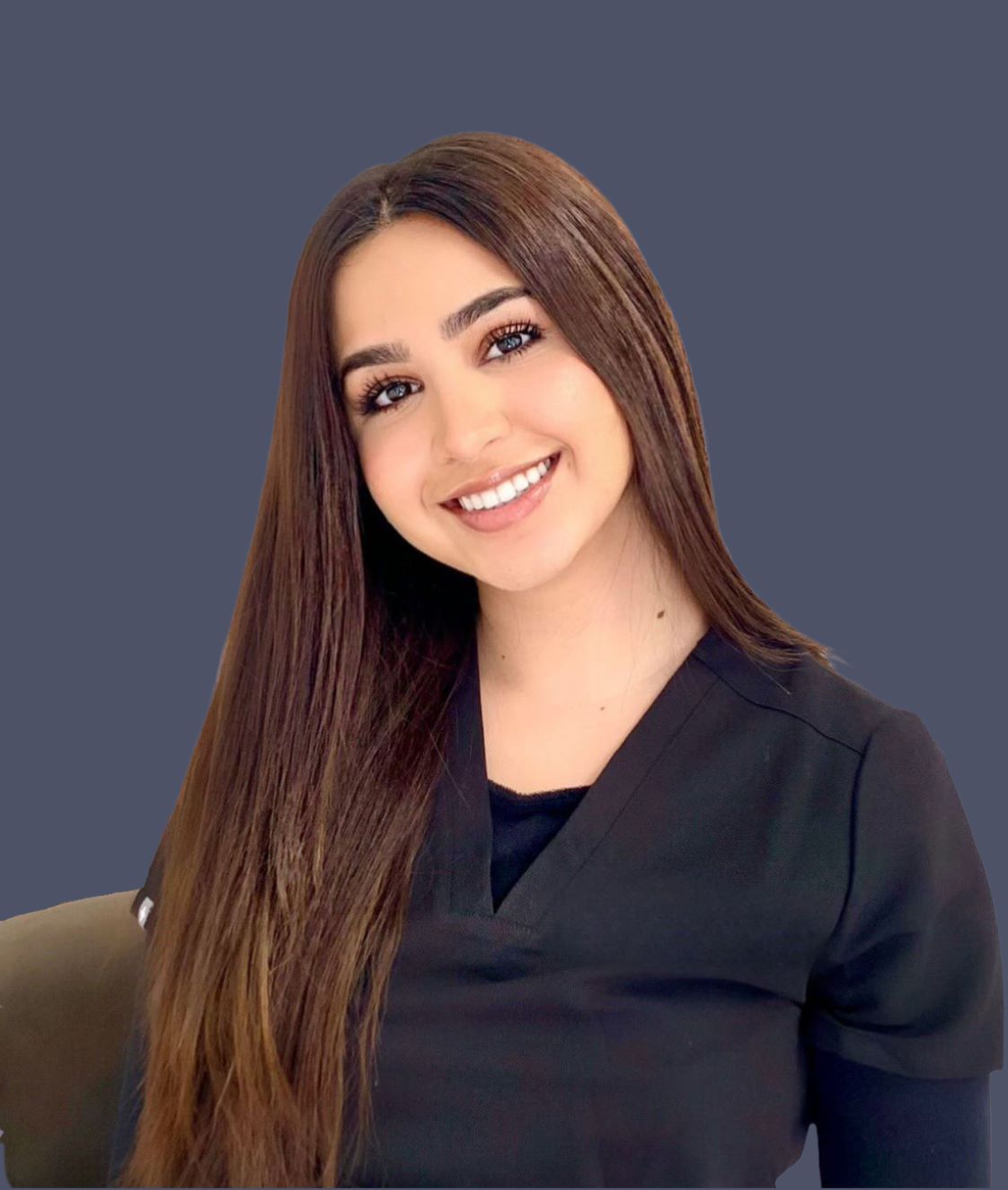 Meet Alyssa Llamas RN
Alyssa is a Registered Nurse at Sahar Allure Med Spa who is passionate about helping others look and feel their best. In 2021 she graduated from West Coast University with a Bachelors degree in nursing. As a new grad she began her career working for Riverside Community Hospital in the emergency department. She is a patient advocate who maintains safety, dignity, and comfort for those in her care. Alyssa is excited to expand her career and knowledge into the aesthetic industry!

<!vision-->
Vision
Our vision is to transform the way individuals experience beauty, wellness, and rejuvenation. We aspire to be the leading destination where modern science and artistry converge.

<!mission -->
Mission
Sahar Allure Med Spa will provide an unmatched experience as the most trusted med spa for medical and cosmetic treatments.

<!value -->
Values
Client-Centric Care: We prioritize the needs, comfort, and satisfaction of our clients. Unwavering commitment to delivering personalized care ensures clients feel valued.
Integrity and Ethics: We uphold the highest standards of integrity and ethics in all aspects of our practice. Our actions are guided by honesty, transparency, and professionalism.
Expertise and Continuous Learning: We are dedicated to maintaining a team of highly skilled professionals who are at the forefront of the industry.
Innovation and Advancement: We embrace innovation and stay up-to-date with the latest advancements in the aesthetics world.
Education: We take the time to educate our clients about their options, providing them with a comprehensive understanding of the treatments available to them.
Trust and Long-term Relationships: We aim to build long-term relationships based on trust, reliability, and mutual respect.
Wellness and Balance: We believe in promoting holistic wellness and balance. Our approach extends beyond external aesthetics, focusing on the well-being of our clients.
Going to Sahar Allure has been one of the best experiences I've ever had. Sahar and her team are so friendly, personable, considerate, I could go on with nice words to describe them! It's always so easy to get in contact with them. Appointments are quick and easy. I go to them for laser hair removal and I have been so happy with my results! 100% would recommend coming here for any of their services.
Sahar is the best at facial filler injections. She is extremely careful to maintain sterile precautions. She is artistic and skilled in ensuring balancing your natural features. I do not regret a penny I spent on getting fills with her. She is sweet, honest and makes you feel good about yourself. I promise if you are on the fence about injections, this is the woman to go to. She will ensure that you are 110% happy.
I have been coming here for laser hair removal for the past few months and I couldn't be happier with not only the results but the staff. On the first visit they explain everything so you are aware of all health precautions they take and how your skin will react, which is very calming for a first timer! Since then I've seen Denise and she is very very clean and very thorough. I can't say enough good things about her and this practice. I highly recommend this is anyone and everyone!
Why we are different?
Stellar customer service, state of the art technology, and customized approach to each client's treatment.